NEW ALBUM AVAILABLE EVERYWHERE
Music gives soul to the universe, wings to the mind, flight to the imagination.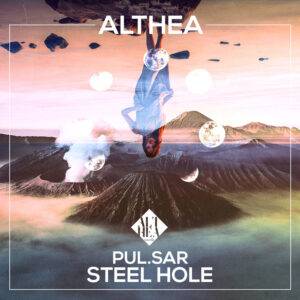 Matteo Fregni aka PUL.SAR he is a DJ / producer of Club Tracks and underground shades of Electronic music.
He has been on the console since the age of 15 and has taken part in events in clubs such as Dehoor, Art Club, Fura, La Buca, Scuderie and Barracuda, backing up with the greatest artists of the Techno genre including Luca Agnelli, Dino Angioletti, Steve Mantovani.
Since 2013, Pulsar has been experimenting with a new musical expression that varies between electronic sounds very close to Techno and ready to return to the scene with a new EP consisting of two singles: FIRST published by Lets Techno Record.
"Black Sun" is a short and relaxing journey into space, while in "Black Phoenix" there is a nice groove inside a dark atmosphere.
Both tracks are characterized by sounds that recall the Techno of the 90s.
"Techno was not born as music for dancing, but as an expression of the future"